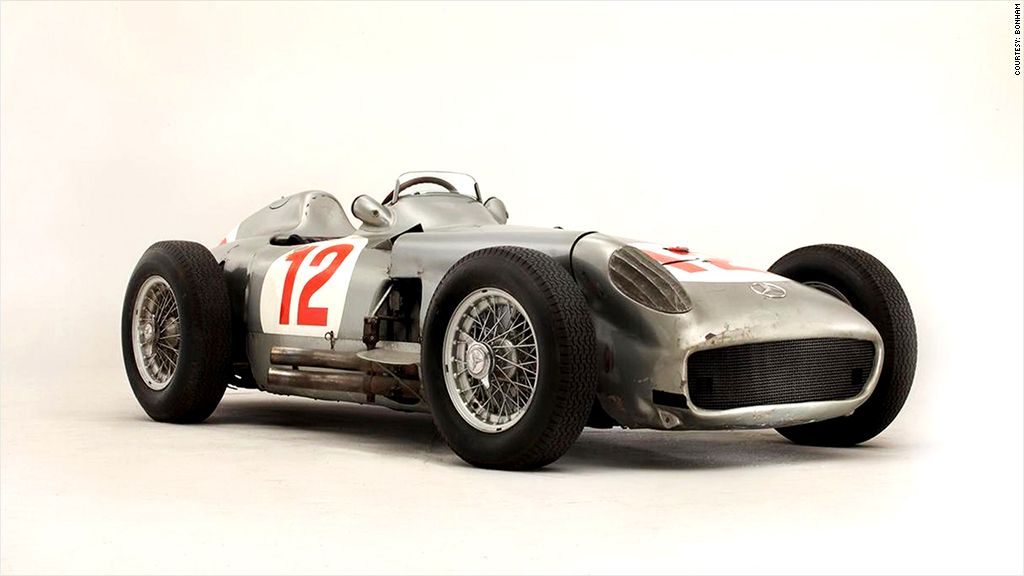 Sold for

: $29.7 million

Sold by

: Bonham's

When and where

: July, 2013 in Chichester, U.K.
This Mercedes-Benz race car sold at an auction in England last Summer for the highest price ever paid for any car at a public auction. It was part of a group of racecars that won 9 World Championship-qualifying Grand Prix races in 1954 and '55. Driven by the legendary Argentinian-born driver Juan Manuel Fangio, this car, in particular, won two of those races.
Prices paid for collectible cars at auction have been going up and up. Last year, the total money paid at auctions for classic cars topped $1 billion for the first time, according to the classic car insurers at Hagerty Insurance. In fact, most of the top 10 collector car auction sales of all times happened within the last few years.
Keep in mind that the vast majority of collector car sales don't happen at auctions but in private person-to-person transactions. Because of their private nature it's virtually impossible to gather reliable data on those transactions but you should be aware that the sales you see here are dwarfed by all those private sales you rarely hear about.
First published June 23, 2014: 7:21 AM ET
Partner Offers
Paid Partner