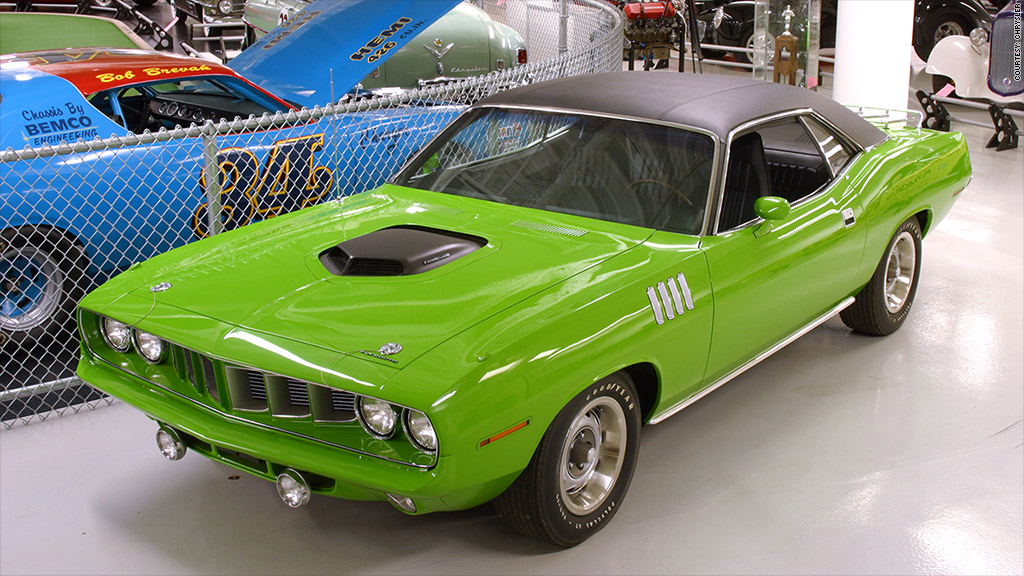 Watch: Cars that scream America
You'll often hear cars called "iconic"just because they're easily recognizable. But to be truly iconic, a car has to stand for something. It has to be the sort of car that, if you were a cartoonist, you draw to indicate a certain type of person, a certain era or an idea.
This car, the 1971 Plymouth Hemi 'Cuda, is iconic because it functions as a perfect stand-in for every high-powered muscle car that ever shredded a set of back tires. When someone says "muscle car" this is probably the car you picture inside your head.
Now, being "iconic" does not mean a car is necessarily good or desirable. There are cars that stand for things like "uncool," "utter flop," or "selfish boor." For me, these are the cars that came to mind when I try to think of the most genuinely iconic American cars ever made. Feel free to play along. I'm always open to suggestions.
Not all these cars have model years associated with them. In some cases, any year will do.
First published July 3, 2014: 6:02 PM ET
Partner Offers
Paid Partner