Compact car - Chevrolet Cruze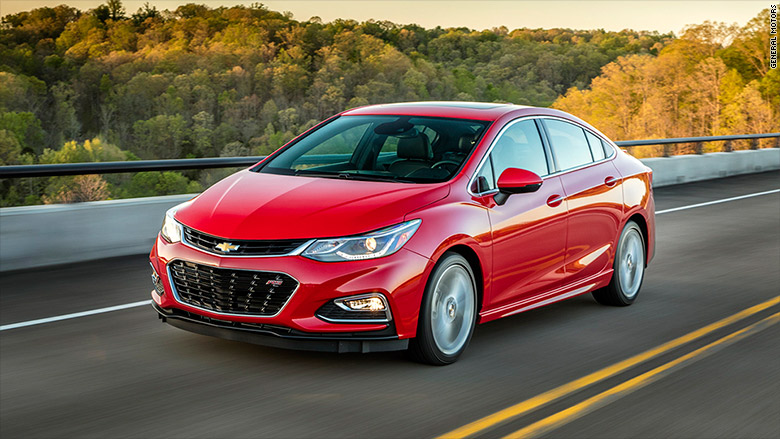 Consumer Reports carefully guards its image as an unbiased and brutally honest source for product reviews. That's one reason it's widely considered the most influential magazine in America among car shoppers.
Among the magazine's tough critics, General Motors' (GM) Chevrolet Cruze beat out top selling competitors like the Honda Civic. Consumer Reports calls the Cruze a "budget-friendly alternative to a midsized car" with excellent fuel economy.
"It feels much more substantial and grown up than the competition," said Jake Fisher, who heads Consumer Reports auto testing center.
Here are Consumer Reports' Top Picks in all 10 categories.
First published February 28, 2017: 2:04 PM ET
Partner Offers
Paid Partner